How to buy NELK NFT | How to buy FULLSEND NFT. Don't miss out on NELK | Full send NFT here's how you can still buy it.
Who are NELK boys?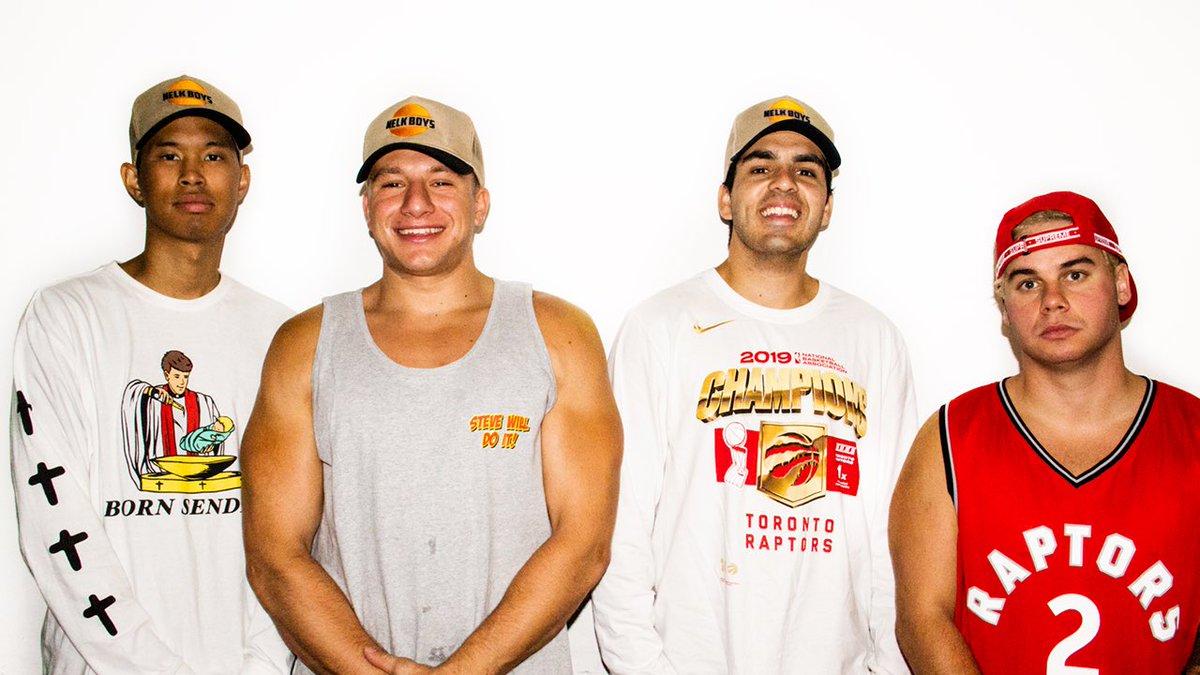 NELK Boys is a group of Canadian social media Influencers known for their Prank Videos and Partying Lifestyle. They have 7.2M subscribers of Youtube, 4.2 M followers on Instagram, 499.4K Followers on Twitter as of 23-Jan-2021. They also have their merchandise brand named Full Send. It was started by Kyle Forgeard and Jesse Sebastiani in 2010 on youtube with their channel NelkFilmz.
What is FULLSEND?
FULLSEND is NELK Boys brand to sell their exclusive merch, exclusive content, giveaways, Full Send Girls & Much more.
Its membership cost is $20 per month. You also get an exclusive T-shirt which is shipped worldwide for free. There is an estimated 1 Lack of Members on their platform.
What is FULLSEND Metacard NFT?
In a recent podcast with Gary vee in which they discussed how Gary made millions of dollars with NFT which gained good popularity.
On Jan 19 NELK opened presales for their NFT "FULLSEND Metacard" on https://fullsend.metacard.io/ which consisted of 10,000 Meta cards for 0.75 ETH each. In less than 5 minutes after the public sale, Nelk sold out of all their Metacards which made them $23 Million.
What are perks of FULLSEND Metacard NFT?
According to their podcast released on Spotify, titled "How the FULLSEND NFT Will Help Us Build an Empire". Each Meta card gives holders access to exclusive virtual and in-person events.
Holders will also get early access to other NFT drops and merchandise releases and exclusive access to a physical lounge in Orange County or Las Vegas or Miami which would be opened soon where you can meet members of the NELK Team.
In the future cardholders would also get access to exclusive NLF events with NELK Team.
The team plans to raise the value of their NFT by creating exclusive holder-only party's, lounges access, and exclusive content.
"As a company, the FULL SEND goal is to launch more FULL SEND branded ventures, which include lounges, gyms, festivals, casinos, restaurants and more. FULL SEND is going international.

In addition, we will take these same ventures of products and physical locations and will launch them in the metaverse. This will include FULL SEND apparel, virtual stores, virtual festivals, metaverse casinos, and FULL SEND NFT recording artists. This list will continue to grow.

Owning a FULL SEND METACARD allows you to get in early on what is the beginning of a long journey for the FULL SEND brand." –

OPENSEA FULLSEND METACARD DESCIPTION.
Recently Dana White and Rudy Gobert also bought FULLSEND Meta Cards.
Some more legends who hold the @metacard.

1. @danawhite
2. @rudygobert27
3. @KEEMSTAR
4. @poobear
5. @mikemajlak
6. @Banks
7. @FredTaylorMade
8. @HannahStocking
9. @ItsAdamW
10. @steveaoki

— FULL SEND METACARD (@metacard) January 21, 2022
How to buy FULLSEND Metacard NFT?
As the collection already got sold out on their platform, now one can make a second buy it on Opensea platform card No #08582 at the lowest price of 0.75 ETH the highest being #03732 for a staggering 100,000,000,000,000 ETH ($250,376,000,000,000,000.00).
To buy FULLSEND METACARD NFT you need to create an account on Opensea and follow these steps.
Is FULLSEND NFT a scam ?
Well NELK has been known for its amazing content and community understanding, it is too early to say if it is just a scam or real benefit for their community.
Well, people all have mixed reactions towards it. Recently their discord channel was hacked scamming thousands who had joined their discord to mint NFT's.
FullSend NFT is a scam sorry for your loss on top of todays loss pic.twitter.com/tg2tYMFjcA

— NickH 🛡️ (@hash_bender) January 22, 2022
Honestly I have faith in @metacard_io they always do crazy shit and will definitely have many cools things with this pass. So I'm going to hold and see where it takes me

— Calib (@calibnex) January 20, 2022